Head To China For The Largest Indoor Run In The World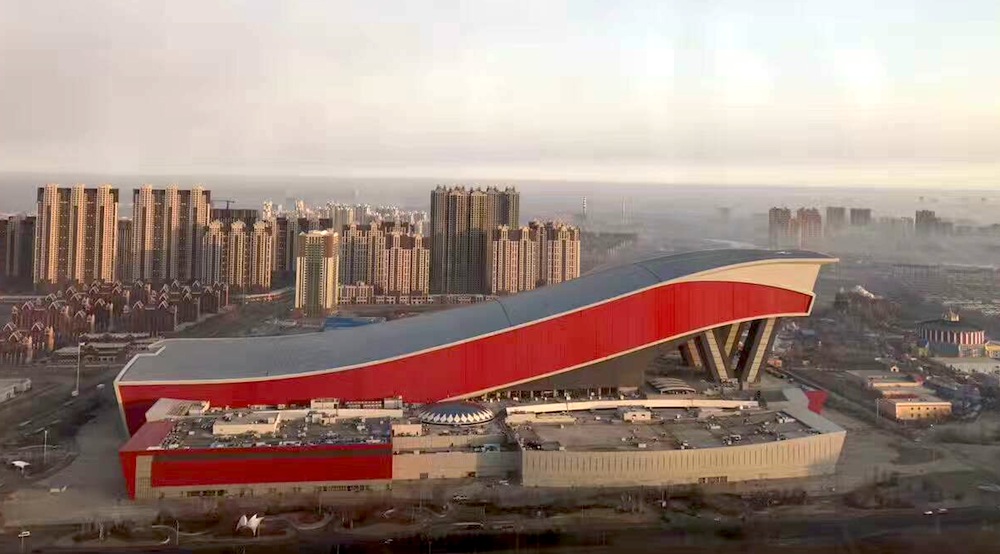 Harbin Wanda Indoor Ski and Winter Sports Resort


There are many reasons to visit China. From the culture, to the food, to the more awesome places to visit than one person could count, there is now another reason to make the trip.
In an area that already has more than 50 outdoor resorts, the addition of an indoor ski resort could easily go unnoticed. However, those areas are open to the bitter, harsh elements that come with being in an area that far north. To that point, it should be noted that Harbin has been call the "Ice City" by the locals. With that, an indoor ski park could be a welcome addition to this winter-centric area.
The longest run is about 1600 feet, which is the fourth longest indoor run in the world. However, it is massive almost 20 acres, with approximately 260 feet of vertical, that make this place number one in the world for size.
All told, there are multiple runs that cater to a variety of experience levels, as well as a snow castle and play area near the easier stuff. The runs are served by two chair lifts and magic carpet style lifts, again, by the easier terrain.
The Facility Trail Map
Having the largest indoor ski resort falls in line with winter sports becoming a very big deal in China. In 2022 the Winter Olympics will be in Beijing. It wouldn't be surprising that more indoor and outdoor ski resorts will be opening in time for locals and tourists alike ahead of the Olympics.
With all of that, there are now more than enough reason to take that trip to China and you don't have to wait until winter to book your trip.