Couple's First Date In The Montana Backcountry Ends In Rescue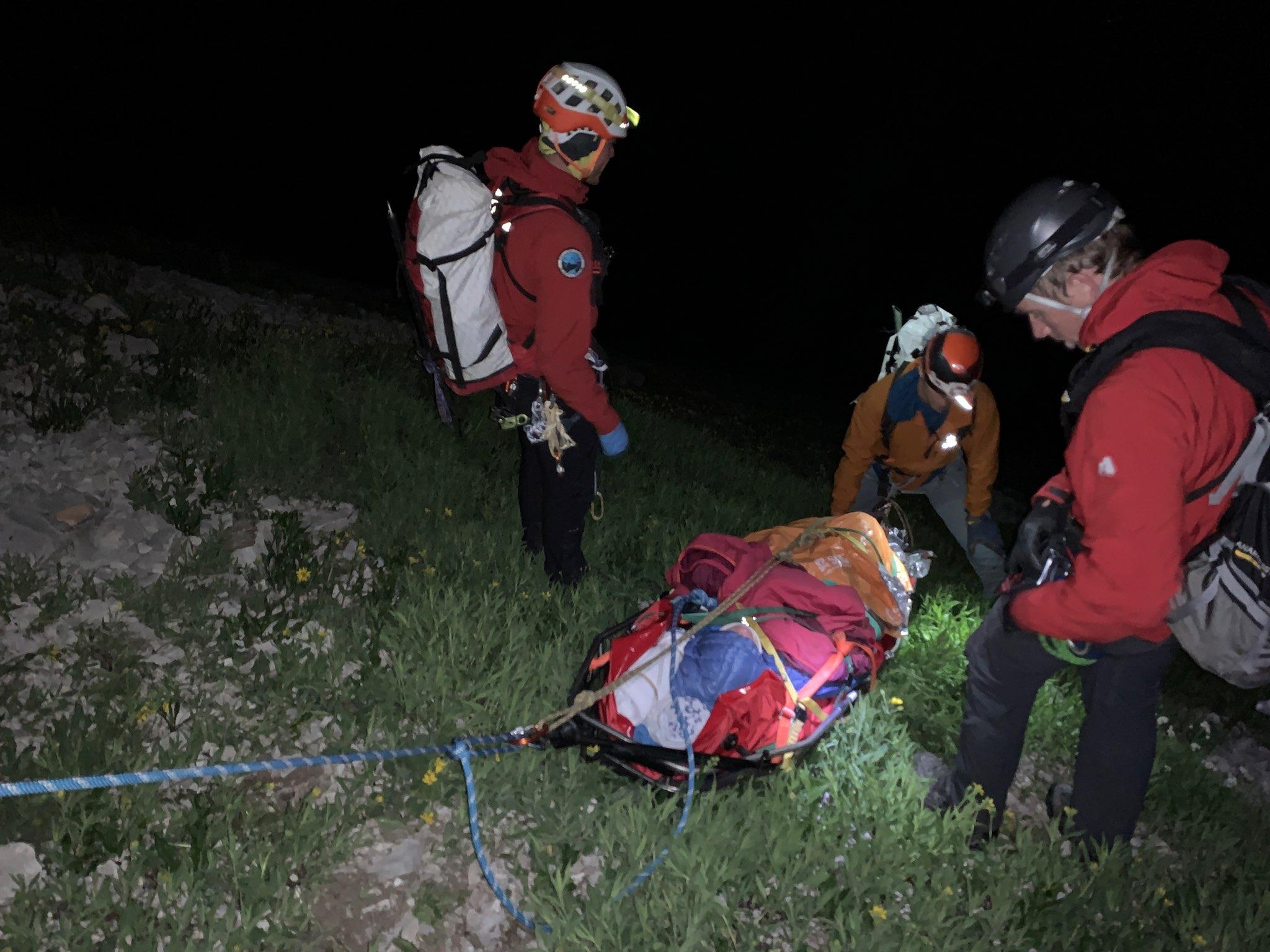 Credit: Gallatin County Sheriff's Office
It was just two days ago, August 7, that a young woman had to be rescued by Gallatin Country Sheriff's Office Search and Rescue after falling 800 vertical feet in Montana.
It was the 23-year-olds intent to have a first date skiing the Great One, a couloir popular with area backcountry skiers and riders, at sunset. It was during this first date ski trip that the woman ended up getting into the accident.
Rescue teams were deployed as follows, reported from a press release from the Gallatin County Sheriff's Office;
"
Gallatin County Sheriff's Search and Rescue was mobilized and immediately responded to Battle Ridge for staging. Four members of the Heli-Alpine Team were flown to the trailhead by Life Flight while twelve other SAR members hiked in from Bridger Canyon."
The 911 call about the accident was received at approximately 9:30 PM, with the rescue teams reaching the victim just after midnight. The victim was brought out of the backcountry via a litter and transferred to LifeFlight at the Fairy Lake Trailhead just before sunrise.
The current condition of the young woman has not been reported, however, it was mentioned that her condition at the time of rescue could have been a lot worse. Sheriff Gootkin was quoted in the press release as saying,
"She would have been in a lot worse shape without her helmet – it was pretty beat up."